We are proud to announce that on February 22, 2013
Dangerous Decibels was presented with the
The award winners are evaluated, selected and presented by The National Institute for Occupational Safety and Health (NIOSH) and the National Hearing Conservation Association (NHCA).  The award was presented at the 38th NHCA Annual Conference  in St. Petersburg, FL by Dr. John Howard, Director of the NIOSH.
The Safe-in-Sound Excellence and Innovation in Hearing Loss Prevention Awards™ honor excellent hearing loss prevention (HLP) practices in the work environment. Applicants are evaluated against key performance indicators in a review process designed to evaluate hearing loss prevention programs in each of three work sectors: construction, manufacturing and services.  In addition, an award for Innovation in Hearing Loss Prevention recognizes individuals and/or business entities, regardless of sector/NAICS code affiliation – this is the award the Dangerous Decibels has received.    The awards recognize those who demonstrate, by example, the benefits of developing or following good hearing loss prevention practices.
Please see the Safe in Sound website for more information about the award and other winners. PowerPoint presentations outline the details of the Dangerous Decibels program innovations. This presentation explains how the program is unique, what we have accomplished since 1999, where parts of the program have expanded internationally, and what we see for our future.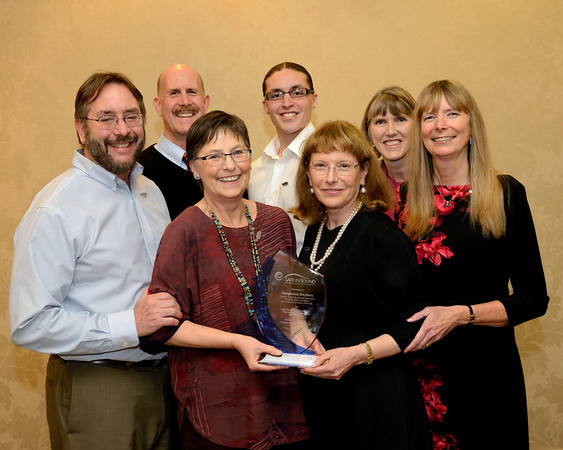 Feel free to contact Dangerous Decibels for more details at dd@unco.edu
William H. Martin, co-director (entwhm@nus.edu.sg), Deanna K. Meinke, co-director (Deanna.Meinke@unco.edu)
Dangerous Decibels support has come from public and private foundations, National Institutes of Health, and Center for Disease Control and Prevention (through grants to the Prevention Research Center at Oregon Health & Science University - the Cooperative agreement number U48DP001937 )